Learn how to successfully develop a strategy for TMF success with eTMF
Join us for another informative webinar as we dig deep into

the eTMF conundrum and the strategies for TMF success.
---
|

Thursday August 10th, 2017 at 11:00am EST

(8am PST & 5pm CET)
Due to the sheer volume of documentation and information shared over the course of a clinical trial, collecting and managing TMF content promptly while maintaining quality can represent a significant burden for sponsors and CROs.
Luckily, specialist electronic document management tools (EDMS) have emerged to facilitate this exchange, and eTMF systems are rising in popularity with every passing year.
However, while eTMF systems do bring a number of benefits to sponsors and CROs as they conduct clinical trials, there is still a significant amount of strategic thinking required to put an eTMF system in place .
In our complimentary upcoming webinar, we will be exploring the eTMF conundrum that life sciences organizations often find themselves in as they move to electronic systems, and digging deeper into some of the strategies for TMF success.
Our webinar will focus on:
Evolving expectations of regulators

TMF planning to ensure timeliness

Strategies for centralizing TMF content

the 5Ws of TMF Planning

Challenges of calculating TMF completeness

Features that your eTMF needs to facilitate inspections

And much more...
Your Presenter: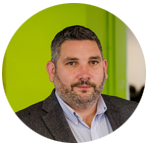 Paul Fenton
President & CEO - Montrium
ECM Software Provider