The Covid-19 pandemic has forced the pharmaceutical and medical device industries to explore methods beyond the traditional on-site monitoring and auditing of clinical trial sites. It has enabled companies to leverage both existing technologies and quickly adopt new methodologies to ensure data integrity and patient safety.
With these changes, companies are able to identify opportunities for both increased quality and efficiencies in their clinical trials.
In this webinar, we discuss:
Opportunities and the challenges of the "new normal" in the management and oversight of clinical trials
Insights into how we think technology will evolve in the future to better support new risk based approaches to oversight
AI's growing role in clinical trial oversight
Who is this webinar for?
Trial Document and Records Management

Clinical Operations

Quality Assurance/Clinical Compliance

Regulatory Affairs/Operations

Study/Project Management

Personnel

Sponsors, CROs, Vendors, and Consultants
Speakers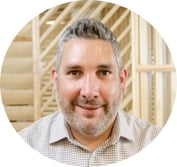 Paul Fenton- CEO, Montrium
Paul has significant industry experience at a senior management level in the development, deployment, and management of computerized systems for use in regulated clinical trials. He co-founded Montrium in 2005 and has a strong background in CDISC and ICH standards, as well as in the integration of systems and processes for clinical trials. Paul is the co-chair of the eTMF-EMS standard initiative and TMF reference model steering committee model.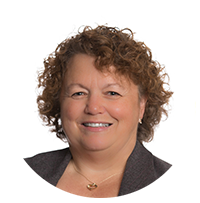 Dawn Niccum - Senior Director, QA & Compliance, inSeption
Dawn Niccum is an expert in the development and implementation of clinical trial systems and a Subject Matter Expert member of the TMF Reference Model Group. As a current Ambassador of the Metrics Champion Consortium (MCC), Dawn has participated on the TMF, Study Quality, and Centralized Monitoring work groups, and has presented as a Subject Matter Expert at numerous conferences on the clinical quality systems and inspection readiness. Dawn holds a master's degree in Regulatory Affairs and Quality Control and has certifications in clinical research, GCP quality assurance, and Project Management.