Today, traditional TMF management places too much focus on document content and not on the TMF's ability to illustrate what occurred in the clinical trial.
We need better data-driven systems that present specific events or activities that have occurred in each study. With a broad scope of TMF relevant information and systems, it's in our best interest to integrate these sources into a complete, transparent and contemporaneous eTMF for clinical trials.
This webinar brings together two experienced speakers, one from the realm of eTMF and the other from Clinical Data Management (CDM). Montrium's Paul Fenton and IDDI's Pati Stone provide a unique insight from their industry point of view on the relationship between eTMF and CDM and benefits of having an integrated approach.
Who is this webinar for?
Quality Assurance experts
Regulators, eTMF/Document Control personnel
Clinical Operations experts
Clinical Data Management personnel
What you will learn:
At the end of this webinar, not only will you have a better handle on the future of eTMF and how data will drive it, but also a better insight into the challenges and importance of integration between clinical data management and the trial master file.
Our speakers cover:
TMF requirements for Data Management

Timeliness of Information

Leveraging data management metrics to drive risk scoring in eTMF

Leveraging clinical data points to detect events/processes in clinical trials

Using evidence to ensure a complete, transparent, contemporaneous eTMF for CDM
Speakers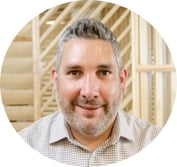 Paul Fenton- CEO, Montrium
Paul has significant industry experience at a senior management level in the development, deployment, and management of computerized systems for use in regulated clinical trials. He co-founded Montrium in 2005 and has a strong background in CDISC and ICH standards, as well as in the integration of systems and processes for clinical trials. Paul is the co-chair of the eTMF-EMS standard initiative and TMF Reference Model Steering Committee.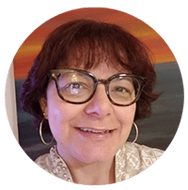 Pati Stone- Manager, Clinical Data Management, IDDI
Pati has worked in clinical research for over 30 years, having worked in Pharmaceutical and Clinical Research Organizations in many different positions. She started her career in England and then moved to America, where she has lived since 2000 and is a citizen now. Pati has a Master of Science in Clinical Research Administration and is currently working at IDDI as Manager, Clinical Data Management.