As the industry moves further towards advanced electronic Trial Master Files (eTMF), the opportunities for changing the techniques and processes for TMFs must also follow suit.
This webinar will bring together two experienced speakers, one from the realm of eTMF and the other from QA and Compliance. Montrium's Paul Fenton and InSeption's Dawn Niccum will provide a unique insight from their combined experience on implementing eTMF systems with quality in mind for ongoing trial success.
Who is this webinar for?
Trial Document and Records Management

Clinical Operations

Quality Assurance/Clinical Compliance

Regulatory Affairs/Operations

Study/Project Management

Personnel

Sponsors, CROs, Vendors, and Consultants
What you will learn:
During the webinar, you will gain insight to ensuring the quality of eTMF content and processes when transitioning to a new system.
During the webinar, the speakers will:
Describe the current state of eTMF including multiple locations and owners for documents, regulator expectations, and technology opportunities

Discuss new paradigm for the review and management of documents

Evaluate how the TMF Manager role will change over time

Explore opportunities that evolve from advanced eTMF reporting
Speakers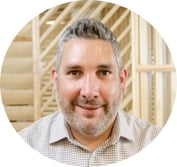 Paul Fenton- CEO, Montrium
Paul has significant industry experience at a senior management level in the development, deployment, and management of computerized systems for use in regulated clinical trials. He co-founded Montrium in 2005 and has a strong background in CDISC and ICH standards, as well as in the integration of systems and processes for clinical trials. Paul is the co-chair of the eTMF-EMS standard initiative and TMF reference model steering committee model.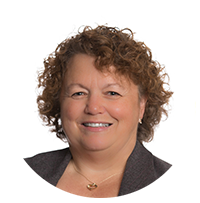 Dawn Niccum - Senior Director, QA & Compliance, inSeption
Dawn Niccum is an expert in the development and implementation of clinical trial systems and a Subject Matter Expert member of the TMF Reference Model Group. As a current Ambassador of the Metrics Champion Consortium (MCC), Dawn has participated on the TMF, Study Quality, and Centralized Monitoring work groups, and has presented as a Subject Matter Expert at numerous conferences on the clinical quality systems and inspection readiness. Dawn holds a master's degree in Regulatory Affairs and Quality Control and has certifications in clinical research, GCP quality assurance, and Project Management.