Putting a risk-based trial master file QC process in place is no small feat, thanks in large part to the sheer volume of artifacts. Although risk-based QC of the TMF is now a requirement from regulators, many life sciences organizations remain unsure of how to best implement a process for it. In this webinar, we will take a look at how to implement a risk-based QC approach as a sponsor or CRO and ensure that it is truly effective.
Who is this webinar for?
The webinar will provide actionable insights for professionals working in:
Representatives from Sponsors & CROs
Trial Document and Records Management
Clinical Operations
Quality Assurance/Clinical Compliance
Regulatory Affairs/Operations
Study/Project Management
What you'll learn:
Tips to implement a risk-based approach
Different factors that might influence risk
How to adopt a more agile approach to risk-based QC
How to manage risk with a more data-driven mindset
Speakers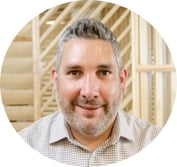 Paul Fenton, President and CEO, Montrium
Paul has significant industry experience at a senior management level in the development, deployment, and management of computerized systems for use in regulated clinical trials. He co-founded Montrium in 2005 and has a strong background in CDISC and ICH standards, as well as in the integration of systems and processes for clinical trials. Paul is the co-chair of the eTMF-EMS standard initiative and TMF reference model steering committee model.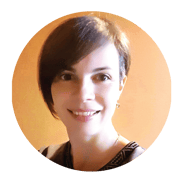 Donatella Ballerini, Head of eTMF Services at Montrium
Donatella began her career in the pharmaceutical industry 12 years ago in Global Clinical Development at Chiesi Farmaceutici where she managed Late Phase Clinical Trials on Neonatology and Rare Disease, focusing on clinical documentation management. As Document & Training Manager, Donatella implemented documentation management processes in the department and served as the leading ambassador to move from paper to an electronic Trial Master File. A focused expertise in GCP and Inspection Readiness supports her in developing process improvement initiatives, system implementation and oversight. In 2020 she became Head of the GCP Compliance and Clinical Trial Administration Unit in Chiesi Farmaceutici. The scope of the Unit was to ensure the compliance of all the Clinical Operation Processes with ICH-GCP as well as to guarantee a continuous Inspection Readiness of the TMF. Her expertise and passion for TMF have now led her to become Head of eTMF Services at Montrium. She is passionate about supporting companies in developing eTMF processes and strategies to succeed.